ASU Institute of Human Origins and the IHO Research Council invite you to
Using Ancient DNA To Understand Neandertals and Their World
An evening with Anne Stone PhD
ASU Regents Professor and Guggeheim Fellow
Friday, October 21, 2022
5:30 to 8:30 pm
The Harmonie Club
New York City
You are invited to join the Institute of Human Origins (IHO) Research Council and IHO Director and Professor Yohannes Haile-Selassie for a lively and engaging evening at The Harmonie Club in New York City.
Cocktails and conversation will be followed by the evening's feature presentation by ASU Regents Professor and Guggenheim Fellow Anne Stone.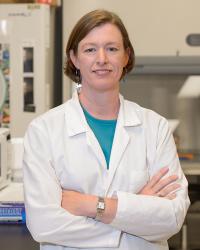 How much DNA do we share with Neandertals? The first DNA was recovered from a Neandertal 25 years ago, and since then, ancient DNA has provided many surprising insights into recent human evolutionary history. Among these are the discoveries of the archaic Denisovans, multiple admixture events among late Pleistocene humans, and the remnants of archaic DNA in our own genomes. Anthropological geneticist Anne Stone was part of the team that reported the first Neandertal results and will reflect the findings of the last quarter century of ancient DNA research into archaic humans and their environment. 
$200* per person to benefit IHO research, student scholarships, and education outreach programs
Questions? Contact Julie Russ at jruss@asu.edu/480.727.6571
*The cost of your ticket may be considered a charitable contribution. All funds will be deposited with the ASU Foundation for A New American University, a separate nonprofit organization that exists to support ASU. Due to the value of benefits provided, only payments in excess of fair market value (FMV) of $100 may be considered a charitable contribution. Please consult your tax advisor regarding the deductibility of charitable contributions.